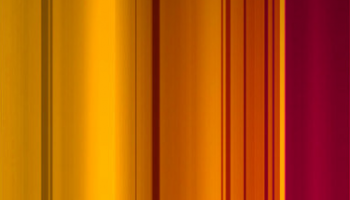 At May's Design Talk, we had the pleasure of hearing from Colour Therapy and Personal Development expert, Angela Dacey.
Throughout the last year of our Design Talks, we have had several designers as special guests, leading our events and helping us to understand important topics such as furniture placement, working with a contractor, landscape architecture, and many more. May's Talk was quite different – Angela is not a "designer," but focuses on helping her clientele (and our Design Talk attendees!) learn about the importance of colour. Of course, colour is an integral part of approaching any design, so by sharing her expertise on the spectrum of colours available to us, Angela's presentation helped participants to establish the colours they should use in their own homes, lives, and even wardrobe!
According to Angela, colour can help you to change your mental, physical, emotional and spiritual wellbeing. Colours have "energy frequencies," and the frequencies affect us. In turn, Angela believes that our thoughts and feelings have "frequencies;" if we can match the frequencies of our feelings and thoughts with the frequencies of colours, we can know which colours we need in our life. The following is a breakdown of colours, their meanings, and notes on how colour can be used in different ways, according to Angela.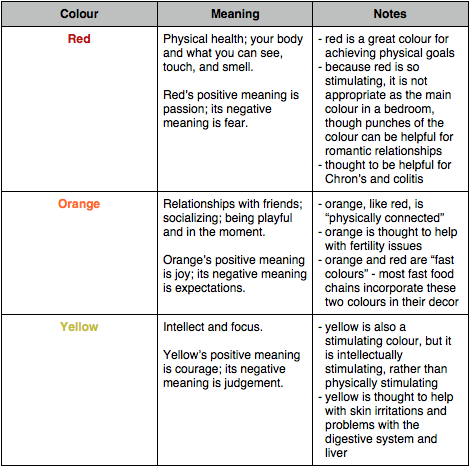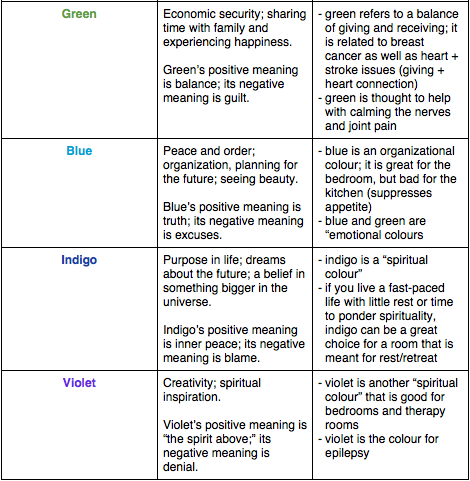 Angela firmly believes that if you want to achieve something in your life, whether it is more passion in your love life, greater creative inspiration, or a more organized schedule, you should bring the coordinating colour into your life. Angela had Design Talk guests choose their favourite colour, and identify their least favourite colour. The "favourite" colour may be an indicator of an area that is especially important to you; for example, if your favourite colour is blue, you may be an extra organized person and value peace in your everyday life. The "least favourite colour" may be an indicator of a problem area in your life. For example, if you dislike yellow, you may struggle with judgement in your life. Once you have identified the colours that draw you and those that repel you, you can start incorporating colour accordingly. If you hate yellow, Angela wouldn't necessarily recommend painting your entire house yellow so that you can "learn to love it." Rather, start incorporating it into your life slowly. You might purchase some yellow flowers, or even wear a yellow accessory as a starting point. As you incorporate the colours that you would normally stay away from, you may be able to start dealing with the thoughts and feelings that arise when you see that colour.
If you love black, Angela thinks it is important to incorporate colour in some aspect of your life. Black suggests respect and authority (which explains why most business suits come in black!) but the shade shuts you down. By incorporating some colour, you are able to engage your emotions, and people will generally find you more relatable.
Next time you decorate, Angela suggests thinking through your colour choices, as these choices can make your home a source of mental, physical, emotional and spiritual wellbeing. For more information on Angela Dacey, visit her website at http://angeladacey.com/